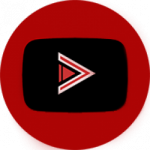 | | |
| --- | --- |
| Updated | December 12, 2022 |
| App Name | YouTube Vanced |
| Latest Version | v17.49.34 |
| Genre | Media & Video |
| Developer | Team Vanced |
| OS Version | Android 5.0+ |
| Package name | com.vanced.android.youtube |
| Get it On | Google Play |
YouTube Vanced is a pure YouTube app for Android, but without ads and with background playback! Use Vanced Manager to install YouTube Vanced in a few clicks.
Features:
Dark and black interface themes to reduce eye and battery strain.
Blocks all ads and allows you to play videos in the background or in Picture-in-Picture mode (only on Android 8.0 and higher).
New auto repeat feature that allows you to enjoy videos such as tiktoks / vines, or just keep playing the song in loop.
Don't like the new comments section or the mini player? They can also be switched to the tablet versions, which are very similar to the old version (although a bit buggy).
Allows you to override codec settings, such as forcing H264 for older devices or VP9, and forcing HDR playback or disabling 60fps. (Custom device configurations for these features can be found on our Discord or XDA)
The ability to set the highest or lowest default video resolution and even override the screen resolution for 4k playback on any device, and allows you to change the default playback speed from 0.25x to 2x (assuming your device is powerful enough).
Allows you to turn off home ads, most UI ads, product ads, community posts, extra movie sales, compact banner information (like covid information), completely remove comments, and more!
Ability to skip annoying sponsor segments (when a blogger advertises a service or product in the middle of a video).
The feature also supports skipping other categories, such as intros, endings, and subscription reminders.
Full control over whether to automatically skip a segment category or display a button to skip it, or not to skip it at all.
Highlights parts of the video in a certain color depending on the category.
How to install YouTube Vanced
Depends on the device, installation of Vanced microG is required:
1. Remove the YouTube versions of Vanced and Vanced microG from other authors (if installed).
2. Install Vanced microG for the version from GhostRider (if you need to log in).
3. Install YouTube Vanced (disable restrictions for Vanced microG to work in the background)
Download YouTube Vanced APK
Work?
Thank you, your vote is accepted
v17.44.34
Mod: Premium/No ADS
Work?
Thank you, your vote is accepted
Work?
Thank you, your vote is accepted
v17.43.36
Mod: Premium, No ADS
Work?
Thank you, your vote is accepted
Work?
Thank you, your vote is accepted