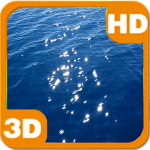 Floating Blue Sea Reflection APK
Floating Blue Sea Reflection – Quality and beautiful wallpaper, for your desktop. Plunge into the beauty of the blue ocean, along with these living wallpaper. It's not just a dynamic picture, it's 3D. Looking at them, it seems that you really are somewhere on a yacht in the middle of the ocean, and this yacht also moves fast. Also at your discretion, you can turn off or turn on the sound, and listen to the sound of waves, and gulls. Looking at them you will receive simply inexpressible emotions, especially if your vacation is not soon. Chic glare on the water, convey the whole essence of the vast ocean, and all this on the screen of your device.
Features:
Transmit the atmosphere of the ocean
Real Full HD
ApkVision.org
Download Floating Blue Sea Reflection APK
Work?
Thank you, your vote is accepted