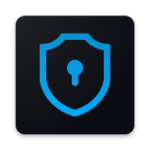 Blizzard Authenticator APK
Protect your record and Blizzard games from theft and hacking with the free mobile app!
The application provides two-step authorization and allows you to protect any data – from characters from World of Warcraft to hearthstone decks. Mobile Authenticator allows you to allow or prevent any authorization attempt with a single click. With mobile Authenticator, your Blizzard record is securely protected!
Supported language:
* English
* Français
* Deutsch
* Español (Latinoamérica)
* Español (Europa)
* Português
* Italiano
* Polski
* 한국어
* 繁體中文
* 简体中文
* 日本語
* ไทย
Download Blizzard Authenticator APK
Work?
Thank you, your vote is accepted