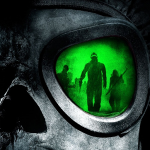 Army Gas Mask Live Wallpaper APK
Army Gas Mask Live Wallpaper – live wallpaper on android, where you can watch a gas mask. If you want to make your phone more interesting and alive, then these wallpapers are for you. In the wallpaper you can observe people wearing gas masks that are equipped with green lenses, such gas masks are usually used in post apocalyptic or science fiction films. In these wallpapers you will find a huge collection of popular masks and gas masks that you can install on your phone screen. Entering the settings you can choose the frame that best suits you, select the animation speed and set the size of the picture on your device.
ApkVision.org
Download Army Gas Mask Live Wallpaper APK
Work?
Thank you, your vote is accepted